Tuckerton Seaport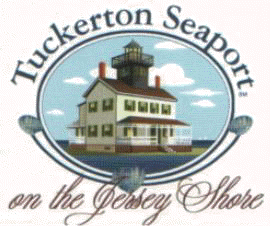 Tuckerton Seaport is a Historic Maritime Village.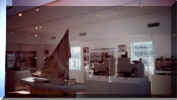 Step back in time and see the Jersey Shore as it was in days of yore. Inside Tucker's Island Lighthouse you'll find out about pirates, mooncussers, New Jersey lighthouses, the life of a lighthouse keeper, the origins of the U.S. Lifesaving Service, Life Cars, Breeches Buoys, Shipwrecks, the shore's actual "first resort" — Sea Haven, and Whaling off our shores. Learn to speak Lenni-Lenape. See bay fish species up close.
Wander the winding boardwalks on our 40 acre site and see decoy carvers, boat builders, clammers, oystermen and baymen and women doin9 what they did way back when.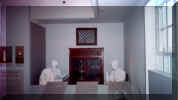 Stop in our museum gift shop or catch a bite in Skeeters' Seafood Cafe. Take some time to browse Tuckerton's historic district shops, restaurants and art galleries too.
Come by car or come by boat. There's 10 marinas with transient slips on the Tuckerton Creek. Ask for our marina chart. 609-296-8868.
Open year 'round 10 a.m. to 5 p.m.
CLOSED: THANKSGIVING, CHRISTMAS & NEW YEAR'S DAYS
ADMISSION: $8 adults; $6 Srs.; $4 age 6-17; FREE: Age 5 & under
SPECIAL GROUP RATES • Seminars • Workshops • Demonstrations
EVENTS: June - Seafood Festival; July - Classic Boat Festival September - Barnegat Bay Decoy & Gunning Show
November/December: Special Holiday Events
www.TuckertonSeaport.org

Copyright © 2001- , Terry Muse
Revised: October 6, 2001
URL: http://coastalheritagetrail.tripod.com
Contact: Terry Muse Coastal Heritage Trail | Barnegat Region